LUFRAYS
Regular price
Sale price
$15.00
Unit price
per
Sale
Sold out
Experience the soothing power of nature with our 100% natural soy wax. Hand-poured with care, these candles emit a soft, clean glow that calms the senses. Our commitment to both you and the environment shines through. With a vegan formulation, they remain free from parabens, phthalates, and cruelty.

The journey of tranquility lasts long, thanks to burn times ranging from 40 to 45 hours. Housed within an 8oz Mason Jelly Jar, these candles not only radiate warmth but also add a touch of rustic elegance to any space.

Handmade in the USA with cotton wicks.
Fragrances

Amber Noir - a sweet and sultry unisex fragrance of mandarin, jasmine, and rich amber with undertones of sandalwood and musk. A unisex scent.
Black Sea - an airy, sweet yet salty ocean fragrance combined with amber and vanilla.  Infused with natural essential oils.  It is a great unisex scent and a great choice for men.
Cozy by the Fire - a classic fragrance combining orange spice, fir and pine notes, with an earthy smokiness from the fireplace. Infused with natural essential oils.
Egyptian Amber - a woody blend of vanilla, dark musk, and sandalwood balanced by citrus, warm amber and a touch of jasmine, infused with five essential oils. Unisex scent.

Fraser Fir - Mild citrus top notes, earthy undercurrents, and woody, fir balsam that makes you think "Christmastime." A great year-round, fresh scent, infused with natural essential oils.

Grapefruit & Mint - a tangy, sophisticated fragrance of Grapefruit, Rhubarb, Mint, Lavender, Rose, and Apple.  It's the perfect scent to lift your mood and energize you.  

Leather - Leathery bouquet that smells like the inside of a saddle-shop. Smells like fresh cowboy boots, leather seats, and leather jackets.

Mistletoe - A festive pine scent with notes of fir needle, apple, Siberian pine and berry, grounded by base notes of fir and patchouli.

Peppermint & Eucalyptus - a blend of peppermint with earthy eucalyptus for a refreshing spa-like scent. A perfect fresh, upscale, year-round fragrance.
Pumpkin Spice - A blend of cinnamon, nutmeg, clove, vanilla, buttercream and pumpkin.   Perfect for Fall.

Red Hot Cinnamon - A nostalgic combination of cinnamon, nutmeg, and clove.

Red Pineapple - A nostalgic combination of cinnamon, nutmeg, and clove.

Sea Salt & Orchid - elegant blend of soft floral notes with salty highlights, calming notes of jasmine, and lily of the valley. This scent has year-round appeal.
Sleep Tight - A calming blend of amber, lavender, musk, tonka bean, and myrrh. A combination of woodsy and floral to help you relax and wind down. 

Texas Gentleman - Amazing men's fragrance with notes of citrus, sea salt, lavender, jasmine, amber, cedarwood and musk.

Texas Morning - A breath of fresh air with notes of soft woods, red cedar, ginger, violet petals, lime, orange, musk, and tonka bean.  If you love tart scents, this is for you.  A best seller.
Texas Sunshine - A soft scent of lemon, musk, bergamot, olive branches and light vanilla.
Tropical Vacay - Feel like running away to the tropics?  Buy this candle instead.  Aroma of fresh peach, lemon, and orange, blended with a hint of the tropics. A best seller.
Weekend Escape -  A sophisticated, tart fragrance of Grapefruit, Bergamot, Rhubarb, Orange, Mint, Green Leaves, Lavender, Rose, Cedar and Apple.  It's the perfect scent to take you away after a tough week.
Share
View full details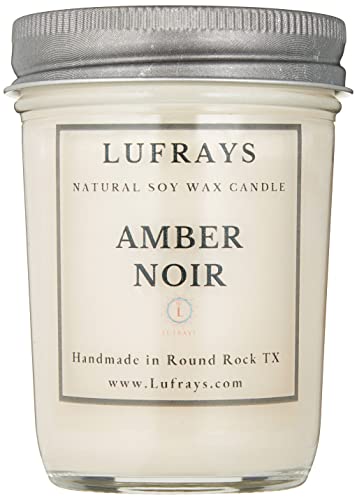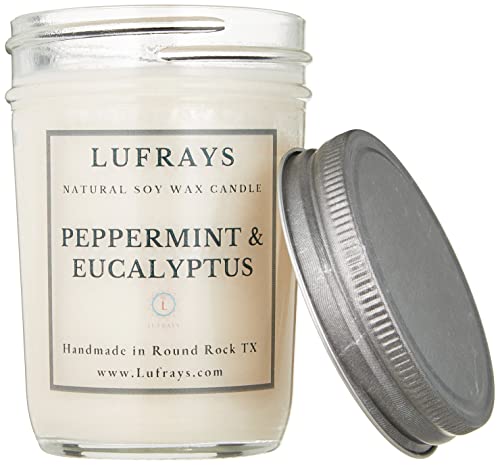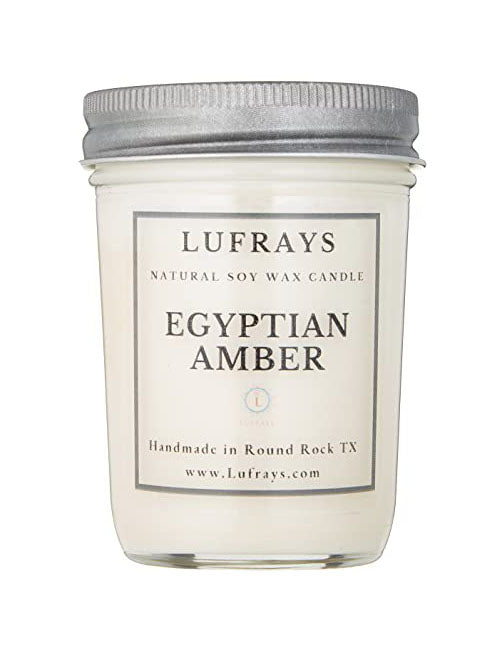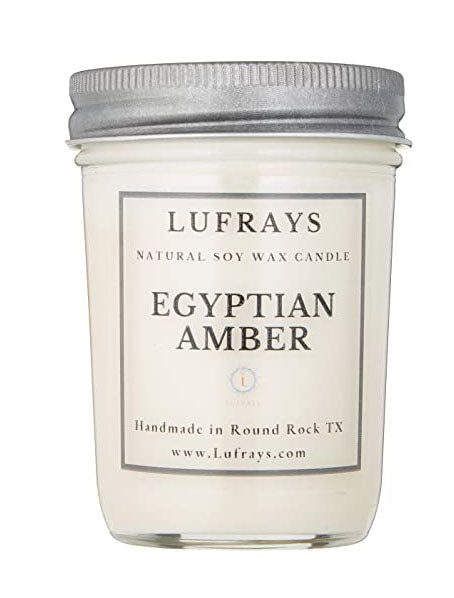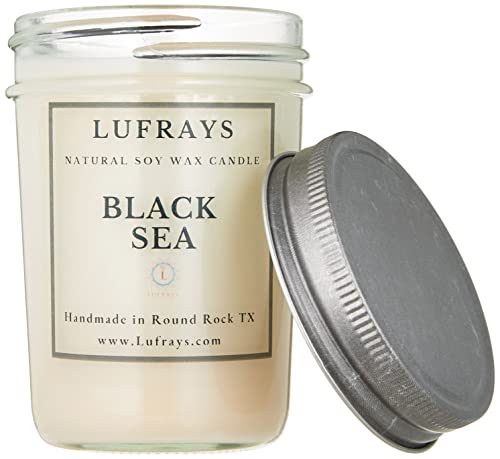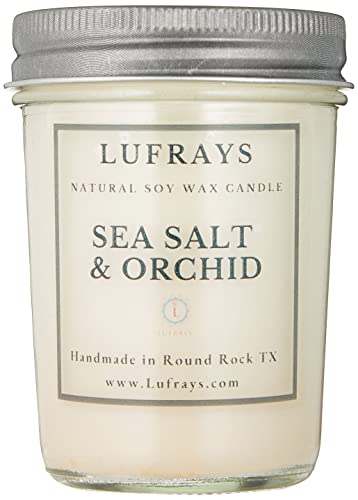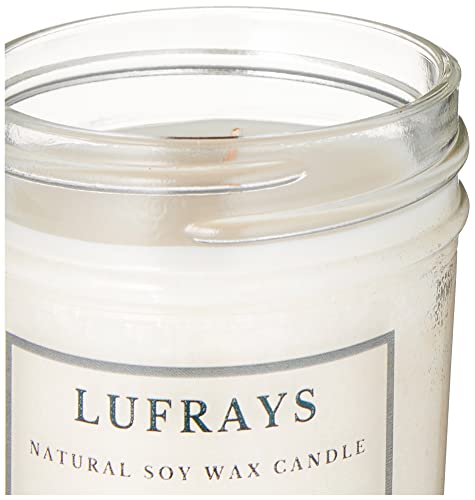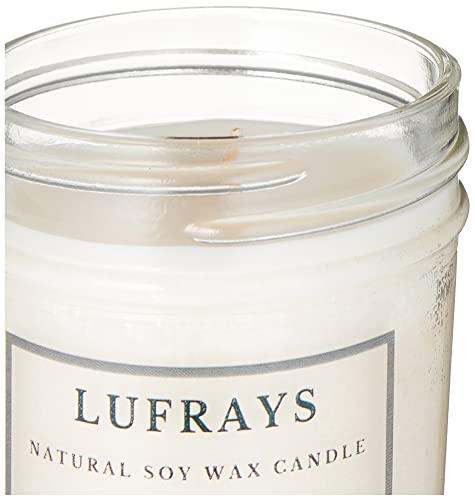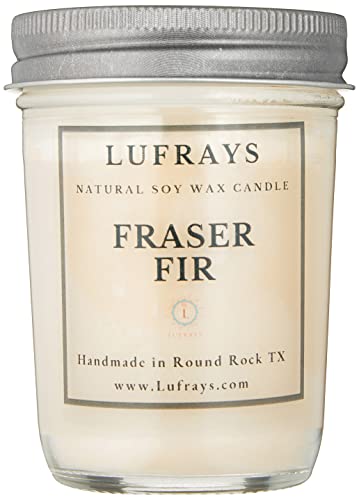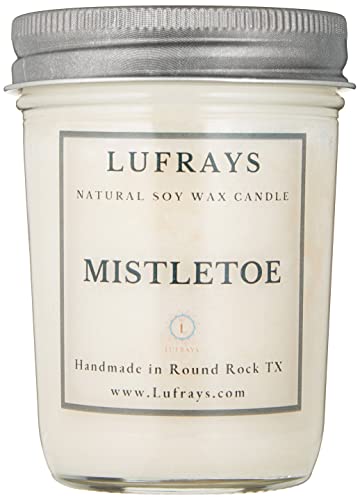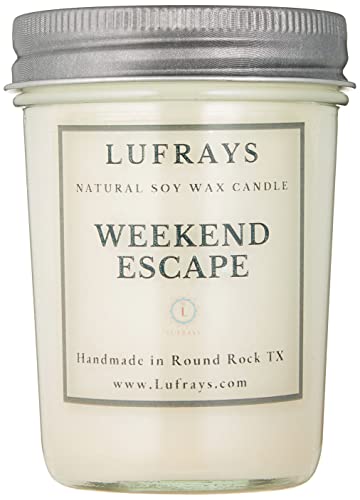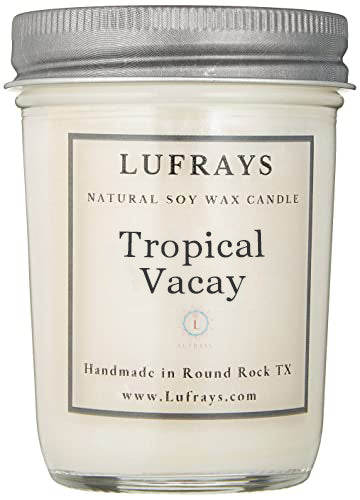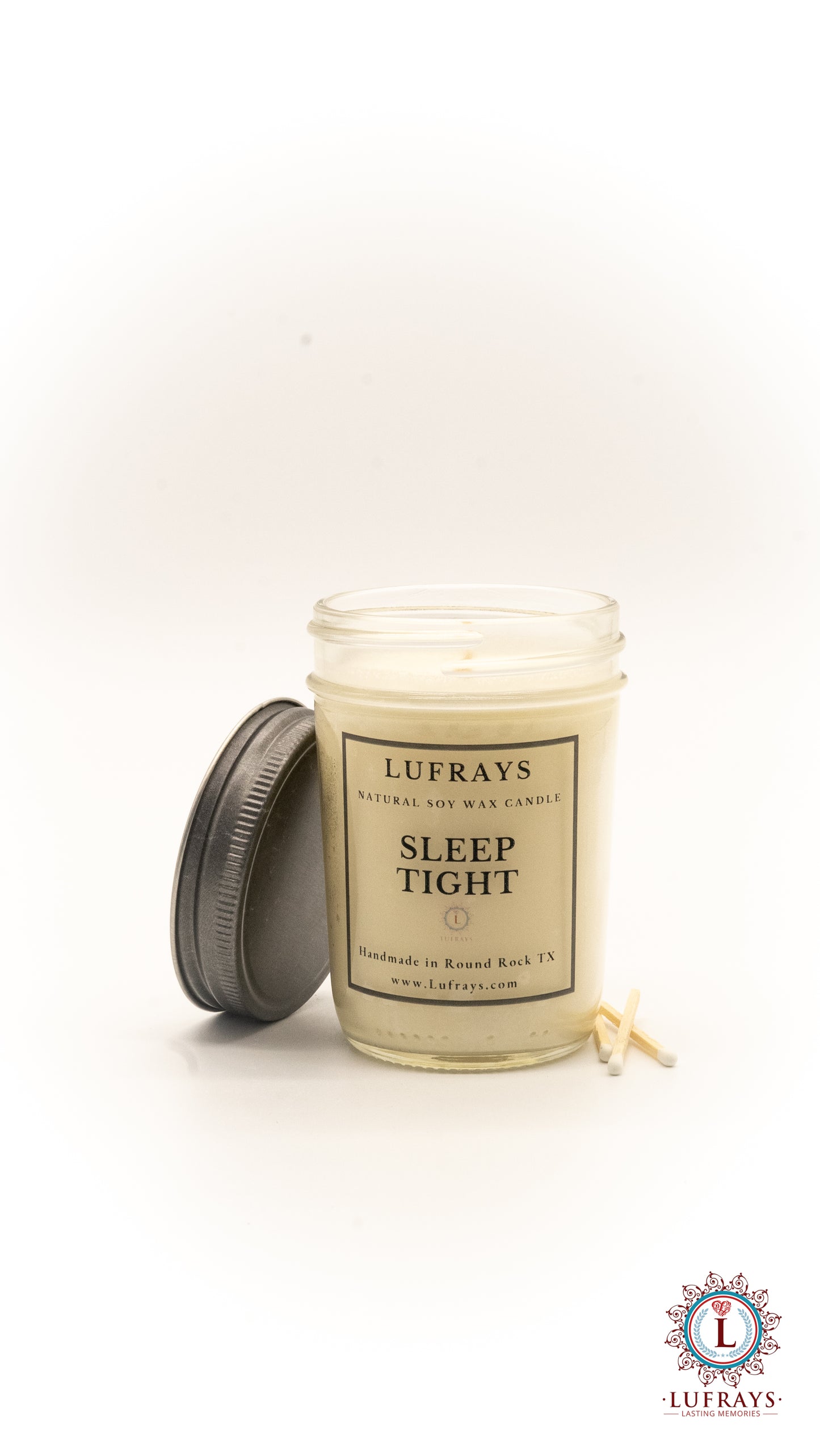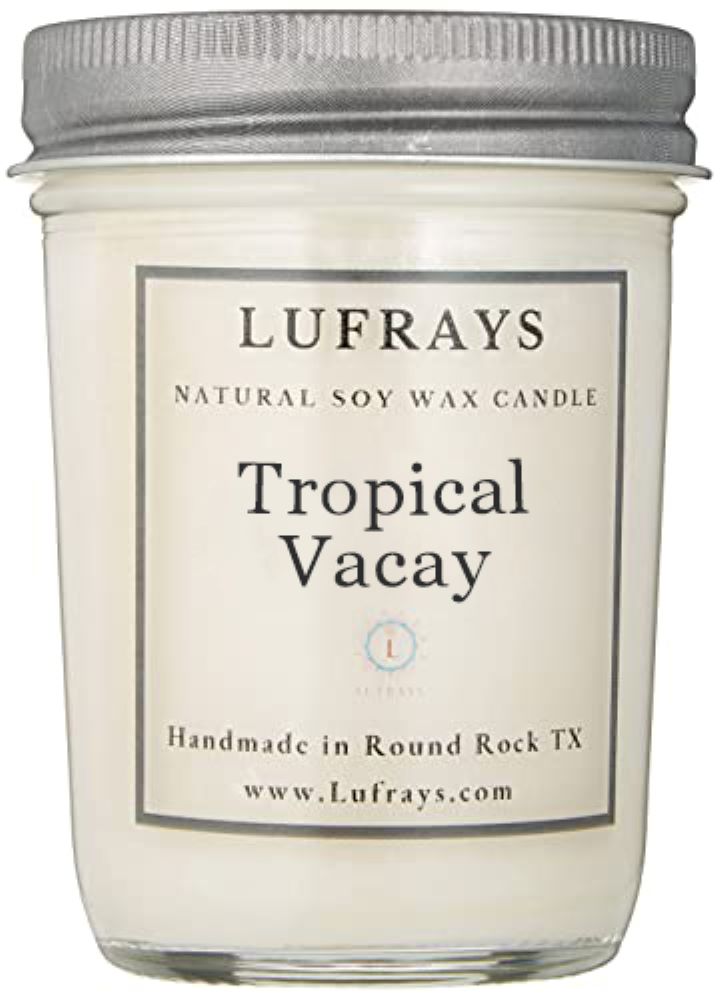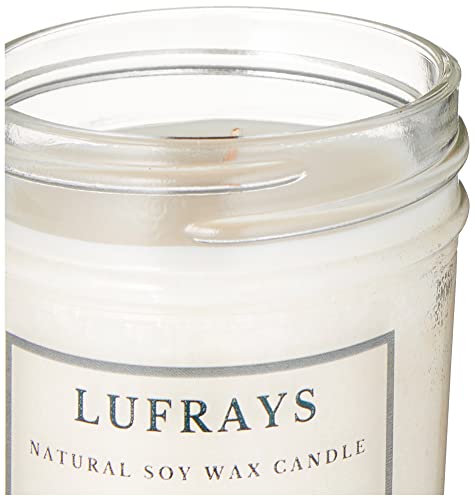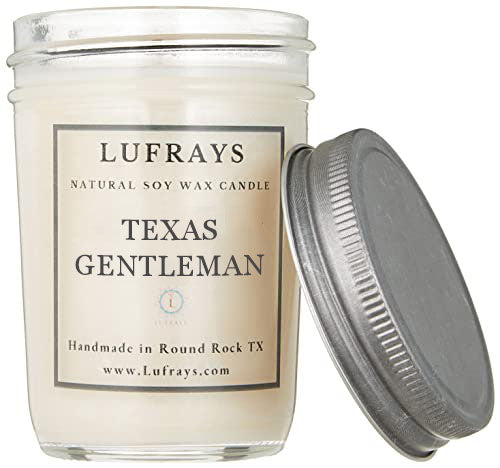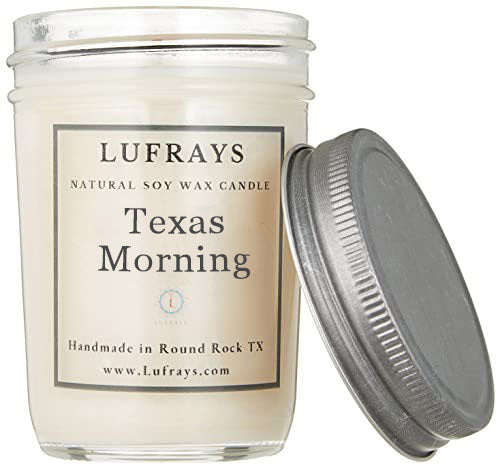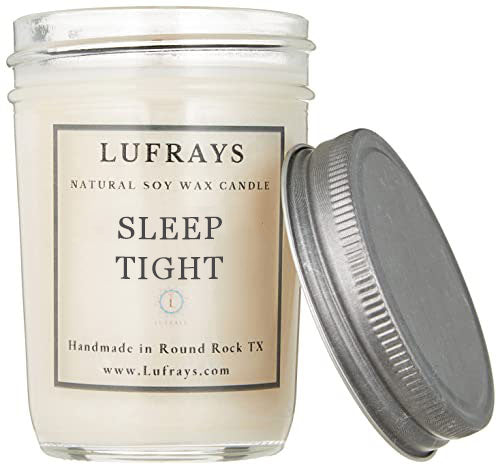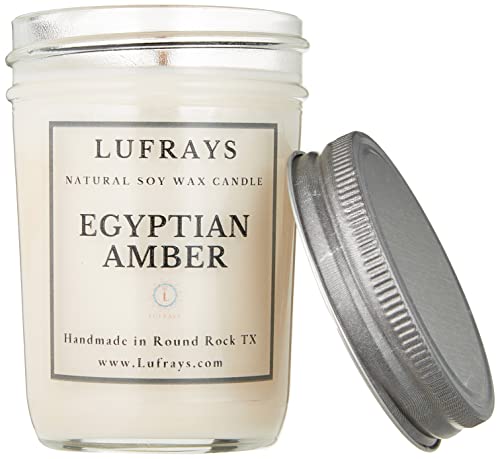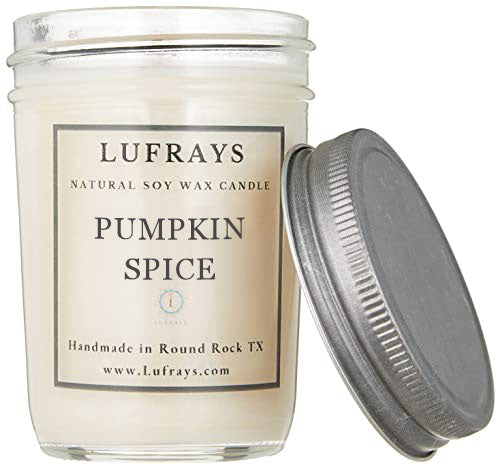 Amazing!
I love my candles and I will be ordering more very soon!
Lovely fragrance, especially nice for the kitchen
Love it!
Great for cold wintry days! When you can't get out in nature, you can bring nature to you with this candle.
Perfect!
I realized I had no winter or holiday type candles in mid-December and I quickly ordered two from Lufrays, Mistletoe and Cozy by the Fire. I loved them both. Cozy is pinewoodsy/wintry but also has a bit of citrus so it's not too overpowering.